Blog
Covid-19 Filming Protocols
September 2021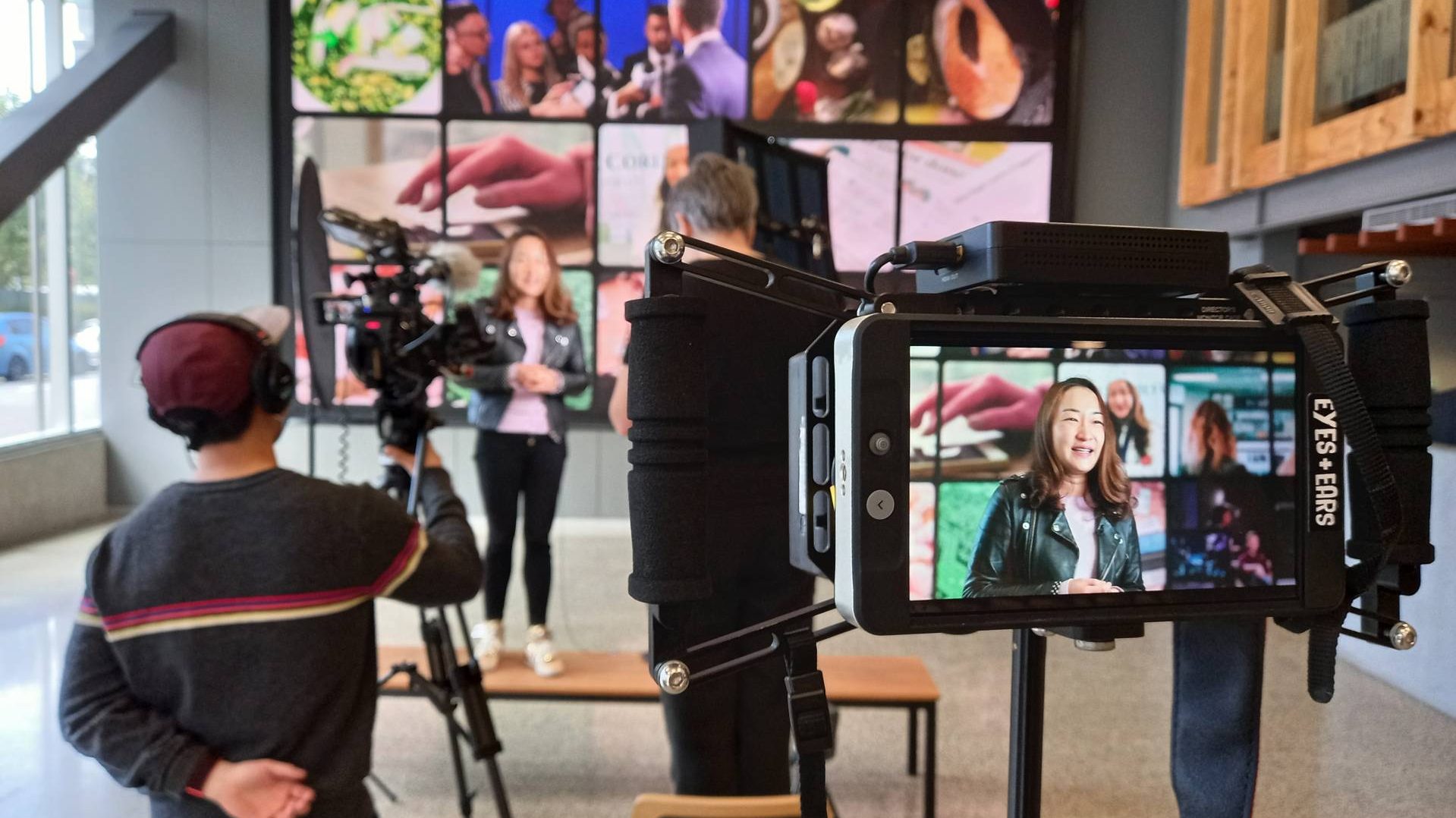 A change of Alert Levels for New Zealand (and around the world) is a happening 'thing', so we thought we'd update you on our safety protocols for Alert Levels 2 and 3, along with a few handy tips!
You can rest assured that our guidelines for filming adhere closely to New Zealand Government video recommendations. These guidelines are based on ScreenSafe NZ's matrix of protocol at each Alert Level, which you can find HERE on page 13.
Level 3
5 crew/cast only on set. This limit is set as an Eyes and Ears guideline and may be reviewed on a case by case basis, depending on the specific activity, location and any cast/crew/client risk factors.
Strict production bubbles – all work must be able to be achieved contactlessly and with low risk. Each individual is responsible for handling their own equipment and personal items. 
1-2m social distancing, crew to wear face masks, pre-packaged catering only, regular handwashing and surface sanitation in high-touch areas.
Level 2
Increase to 10 crew/cast only on set.
Close interactions are permitted in managed environments.
Some other important notes
We have filmed in Level 3 successfully before, andso know how to create a Tier 1 video with Tier 2 pricing and a small crew!
When thinking of shooting locations, think about creative ways to use open spaces, either indoors or outdoors. The bigger the space, the more flexible we can be. – but tTry to avoid public spaces, which can be difficult to control.!
Our team at 'Mission Control', have all individually chosen to get vaccinated. Each contract crew member will submit a Participant Information Form for every shoot, which records their vaccination status, and includes a Covid-19 self-declaration.
We recommend allocating more budget to other production facets, like motion graphics, stop motion or voice over. This is something we're happy to advise on.
When travel between regions is not permitted, we have local crews all around NZ who we can call on.
We take our health and safety seriously at Eyes and Ears, and the above protocol is managed as part of the regular activities we conduct during pre-production planning.
Feel free to give either Lisa and/or Briar a call to go through any questions, concerns or queries you may have around shooting.